BUST YOUR BLOCKS WEIGHT LOSS PROGRAM PRESENTS...
THE "WHY CAN'T I LOSE WEIGHT?!" BLOCK BUSTER SYSTEM
6-WEEK COURSE
BLAST! Through The Blocks That Are Keeping You Stuck And Start Losing Fat Today!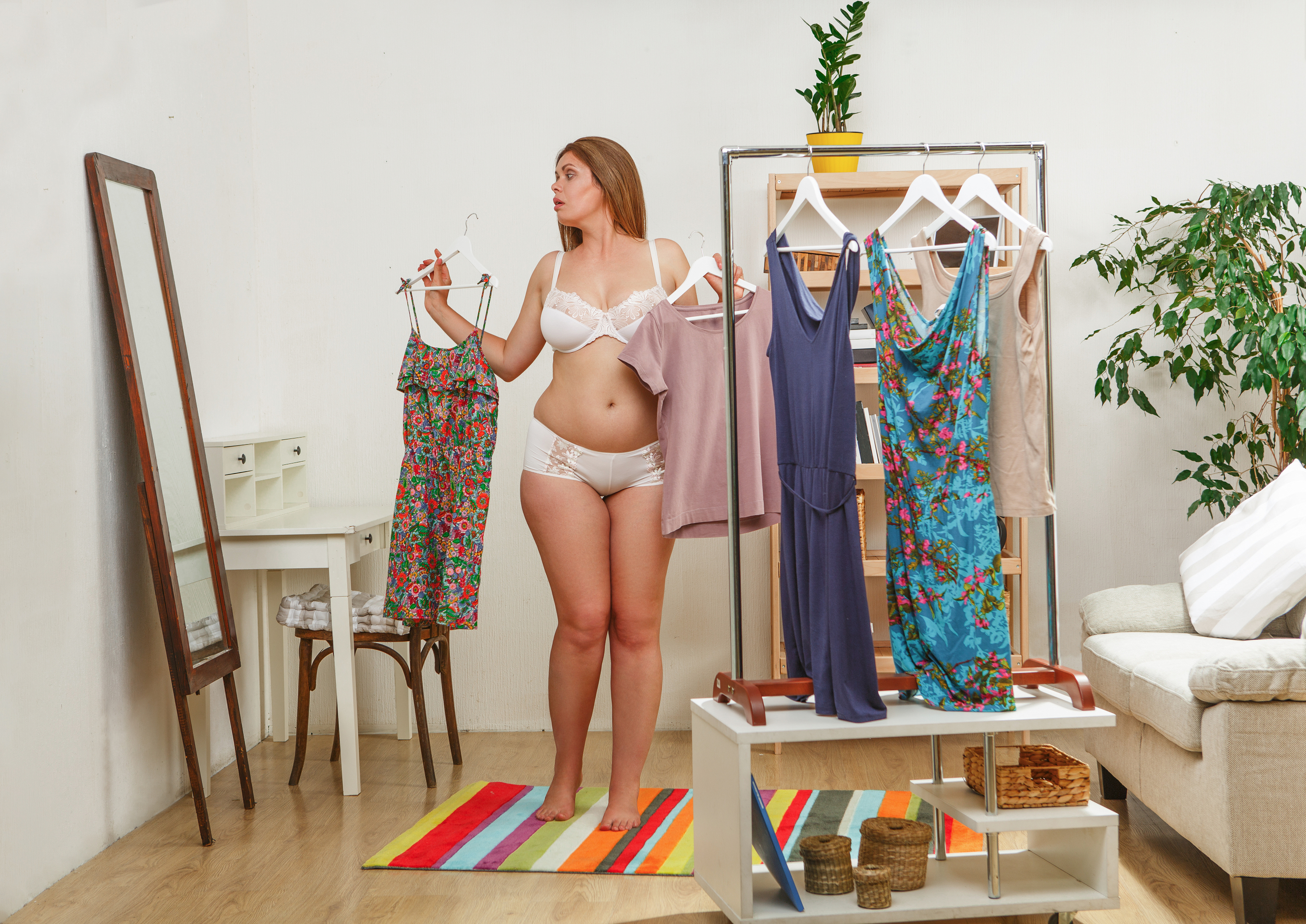 Do you look in the mirror and hate the way you look? Do you have tons of clothes in the closet that you haven't worn in years because you just can't fit them anymore?
Is your love relationship suffering or is your appearance keeping you from finding a new one? Are you lacking energy, depressed, frustrated?
It's time to get your HOT back! You deserve to have the best body ever!
Don't let your past weight loss failures keep you from your dream of living life in your ideal, healthy, sexy, hot body!
You deserve to have a life that is healthy, wealthy, and happy! If you've been struggling to figure out how to lose weight, why you can't make it to your weight loss goal or why you keep starting and stopping diets or you want to start losing weight FASTER, then this course is for you!

A lot of the problem is not you...(I'll explain later. Keep reading...)
How I got the idea for this course...

During a weight loss consultation, a client asked, "Kamille, do you think people have blocks to losing weight?" I told her, YES! There are TONS of BLOCKS! For example, people often say, "I know what I need to do, but I don't know why I won't do it!!" The reason why they don't do what they know they need to do is because they have a BLOCK or SEVERAL BLOCKS! Some weight loss blocks are subconscious, some are created by the weight loss industry, and others fall into three categories.
WHAT ARE WEIGHT LOSS BLOCKS?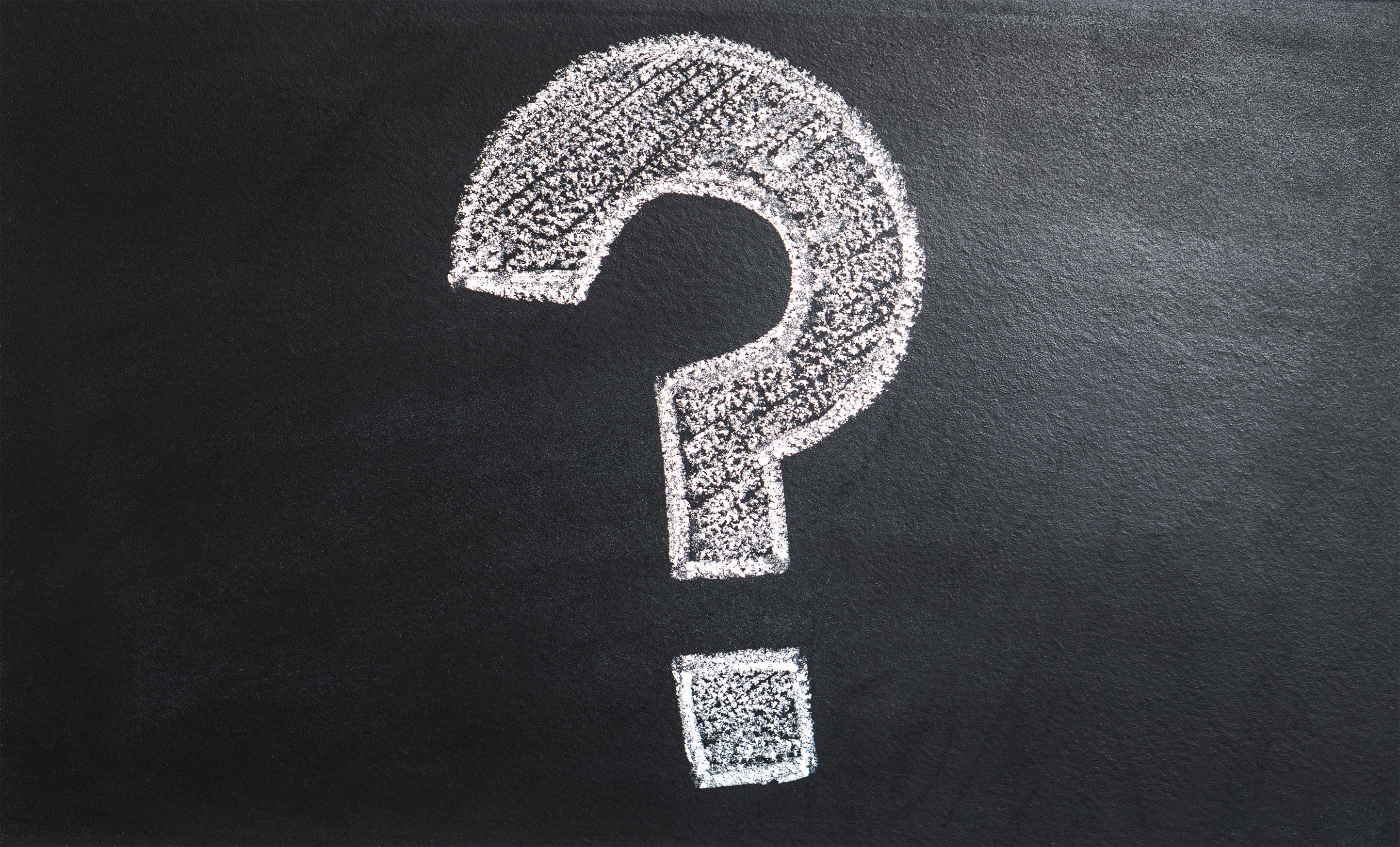 There are 3 types of BLOCKS: Physical, Mental, and Spiritual
Physical: Anything having to do with your body such as your current state of health, hormonal conditions, medications, physical challenges, the food you are currently eating, the diets you've followed and are on currently on right now, etc.
Mental: Anything having to do with your thoughts, beliefs, and actions.
Spiritual: Anything to do with your emotions, the expression of your purpose and connection to the world, a greater power, your identity etc.

They often overlap at times which can make things really interesting. However, if you can identify the blocks, you can resolve them making it easier to lose weight.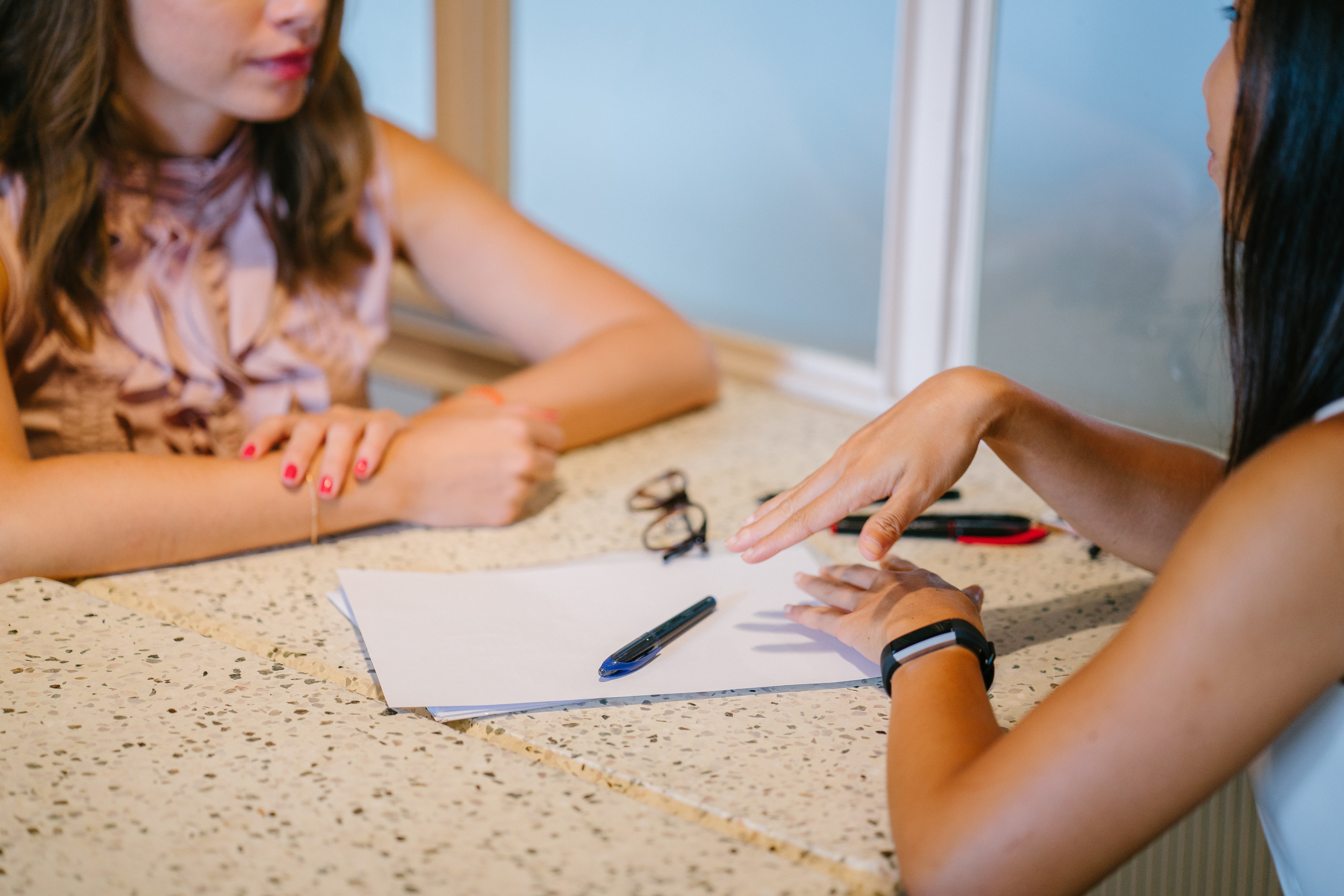 HOW DO I KNOW THIS?
10,000 HOURS
As a medical weight loss, health and nutrition coach, I've consulted with over 10 thousand people! Yes! Face to Face coaching sessions when working with physicians and my own clients. According to neurologist Daniel Levitin in regards to spending 10,000 hours learning a skill, "The emerging picture from such studies is that ten thousand hours of practice is required to achieve the level of mastery associated with being a world-class expert—in anything."
I DISCOVERED PREDICTABLE PATTERNS
Through my coaching sessions, I discovered patterns with people who were successful and those who were not. I noticed other patterns too, which I will share in the course.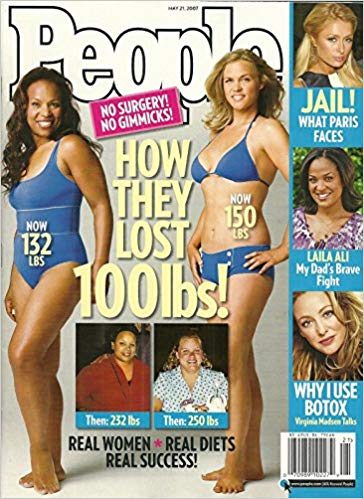 LOSING 100 POUNDS
For years, I struggled with my weight. I would start and stop a diet in a heartbeat. Every time I started and stopped a diet, I would gain back the weight I lost and more until I reached a staggering 240 pounds! Almost immediately after releasing a HUGE BLOCK, I was connected with a celebrity trainer and life coach. She helped me lose over 100 Pounds! A few months later, I landed on the cover of People Magazine, interviewed by Robin Roberts of Good Morning America, highlighted on Entertainment Tonight, and interviewed on numerous radio shows for this accomplishment simply by releasing ONE BIG BLOCK!!
You will experience amazing things too when you identify and release any blocks you may have.
WHY DID I CREATE THIS COURSE?
I created this course to solve a huge problem within the diet industry. Yo-Yo dieting is not only a waste of your time and resources, but it is not healthy for your body and can be dangerous.
THE HIDDEN FACTOR IN WEIGHT LOSS NO ONE IS TALKING ABOUT
I know it is my life's purpose to help others improve their health and lose weight. It pains my heart to see people going along great, then 'something' happens to get them off focus, or they find an excuse to quit right when they are almost to their goal.
Weight loss blocks are the hidden factor for anyone not experiencing long term, permanent, sustainable weight loss. Professional trainers don't know this, the medical profession doesn't know this, I didn't know it until I began coaching people. I love people! And next to that is I love research! I researched to see if these patterns were universal but I couldn't find anything so I just kept quiet about what I knew to be true. What many people do is blame themselves, blame the diet, blame their weight loss coach, they blame, blame, blame when in reality there is much more to this phenomenon.
Let's face it...why is the weight loss industry a multimillion dollar industry??? Because It's frick'n hard to lose weight, that's why!! And, it's even tougher to keep it off! What's missing is the neglect of getting to the hidden root of the problem.
I found a block in myself recently. One of the BLOCKS I had was fear of advancing and putting myself out there, like for example, creating this course for you.
You see, I was playing small in many areas of my life and in playing small, it wasn't helping me at all, in fact, it's been making my life miserable! I decided to let this debilitating block go and take the risk of living up to my potential.
ARE YOU PLAYING IT SMALL LIKE I WAS? IS THERE SOMETHING HOLDING YOU BACK FROM SUCCESS, BUT YOU JUST CAN'T SEEM TO FIND THE SOLUTION? THE ANSWER IS IN FINDING YOUR BLOCKS.
You see, people keep blocks because of 'fear' they will lose something. But in reality, RELEASE BRINGS INCREASE! (something I learned from my coach.)
When you release a block, you will have room to receive something way bigger and better in it's place!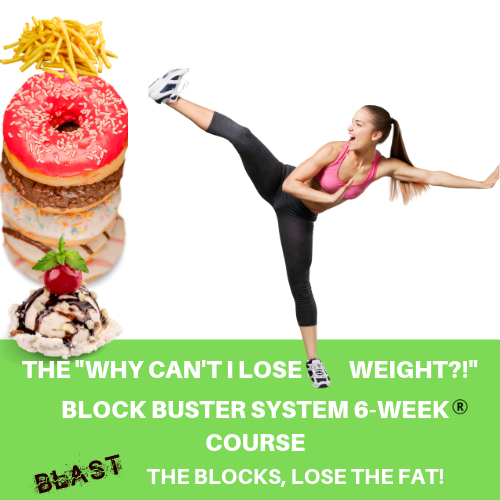 ABOUT THE "WHY CAN'T I LOSE WEIGHT?!
BLOCK BUSTER SYSTEM
WHAT YOU WILL LEARN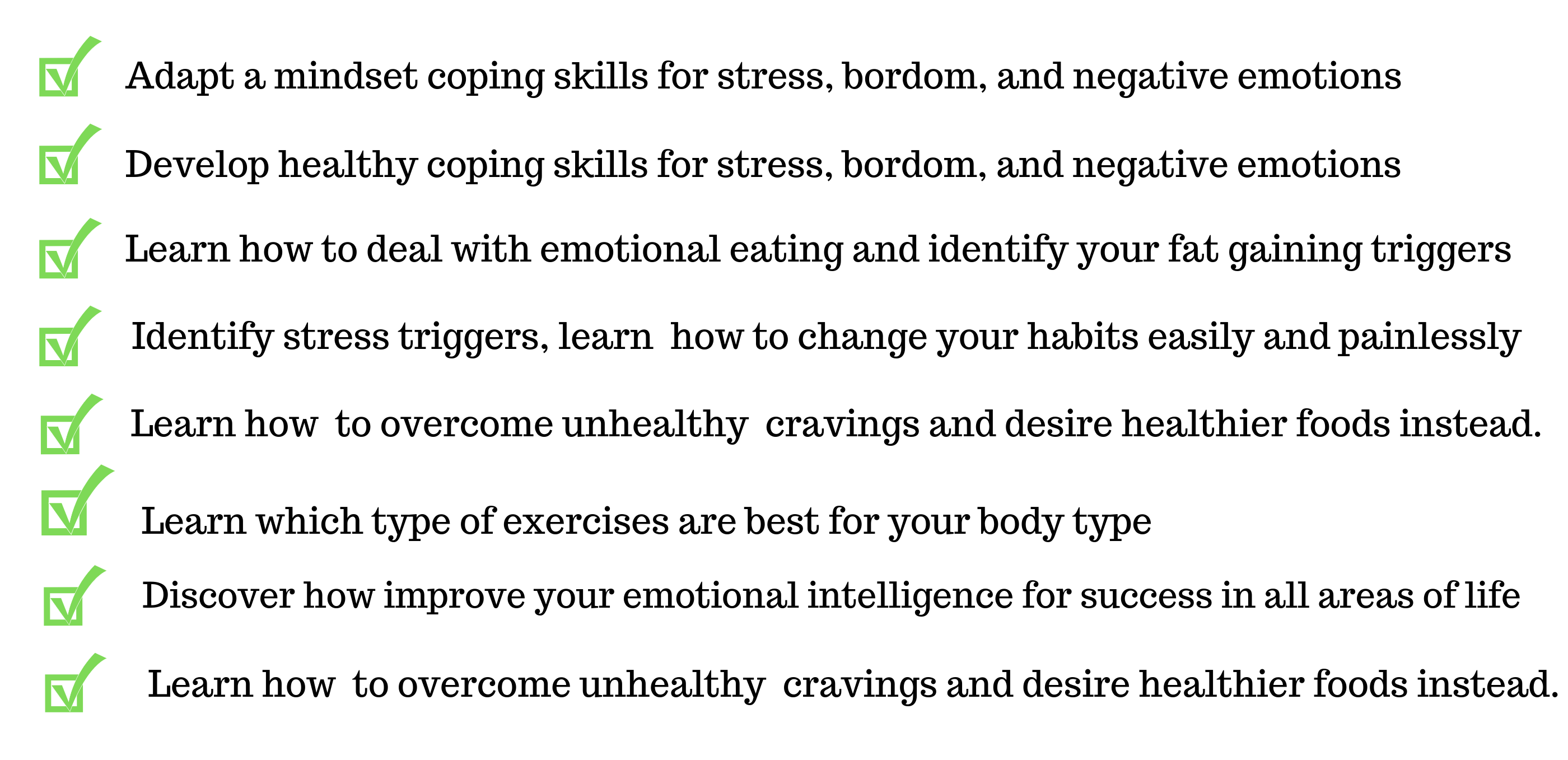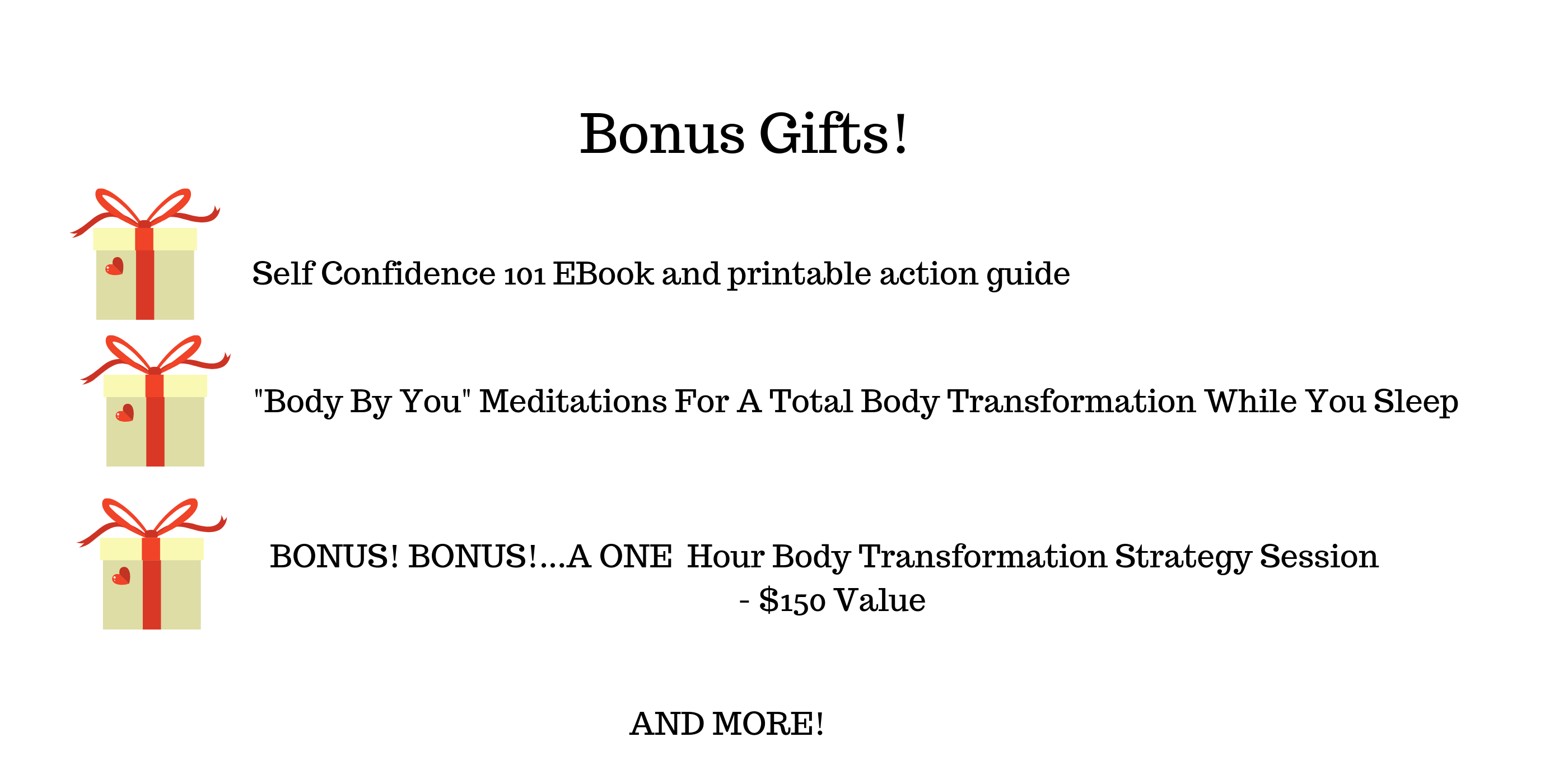 BUT, WAIT! WHAT ELSE?
I've seen people start losing weight from day 1 from this SECRET SYSTEM I will share with you! You WILL HAVE ACCESS to this SECRET SYSTEM where you can lose up to 10 pounds and cut your sugar cravings WHILE YOU ARE TAKING THE COURSE! (Valued at $197). Also, included in the course, are weekly group coaching calls in the Closed Facebook Group (Invaluable)
DID I SAY You will discover the hidden blocks that have been keeping you stuck for years? YES! (Savings amount?? Hmm, how about the hundreds if not thousands of dollars you will NOT spend following all the latest fad diets!)
WHAT TO EXPECT
You will get access to a new module each week. Each module has a variety of videos, audio recordings, written assignments which will take about an hour of your time along with daily action steps.
WILL YOU EXPERIENCE SUCCESS?
What you put into the course is what you will get out of the course.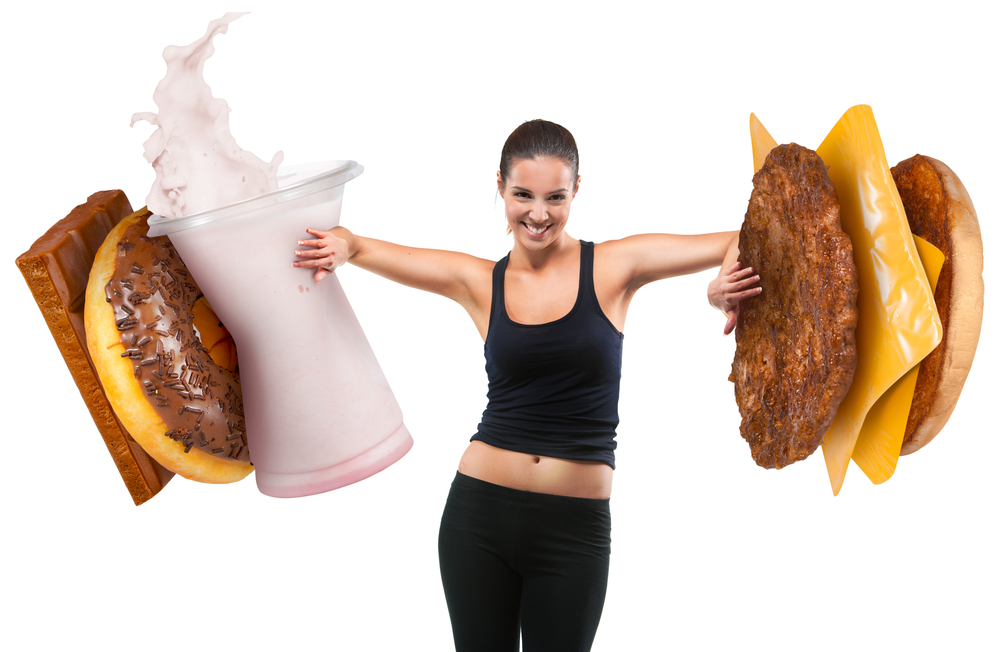 The "Why Can't I Lose Weight" Block Buster System 6-Week Course

PRE-SALE!!!!
BEGINS AUGUST 11 - AUGUST 31ST AT 11: 59 P.M.
COURSE STARTS SEPTEMBER 1ST, 2019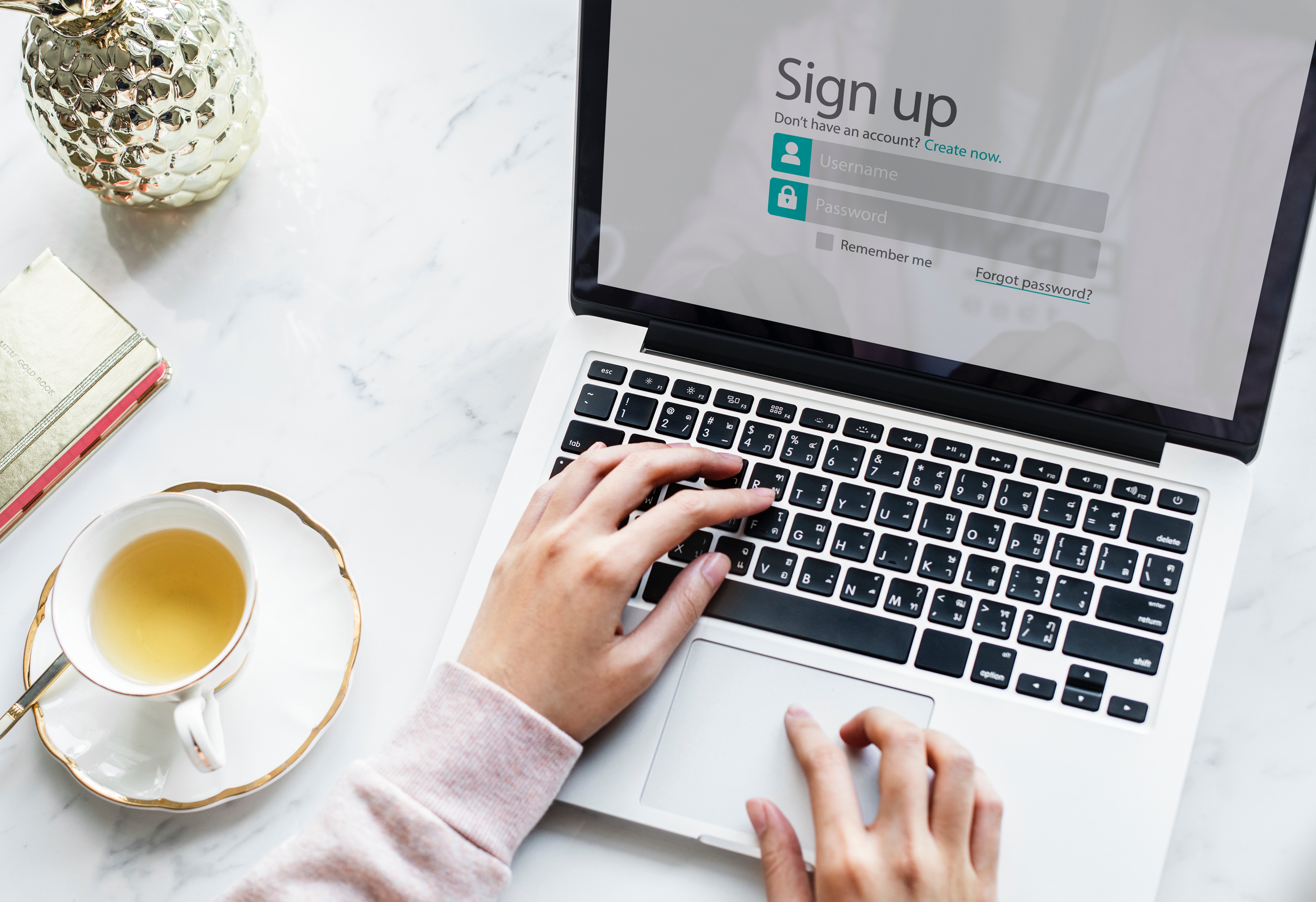 3 WAYS TO SIGN UP FOR THIS COURSE
WAY #1 - Sign up during this pre-sale launch by pre-paying for the course. The cost of The "Why Can't I Lose Weight?!" Block Buster System 6-Week Course is only $97.00 or $2.30 cents a day. That's less than a fancy Starbucks coffee drink! You have to act FAST! Because After August 31st, The price goes up $197.00 on September 1st at 12:00 a.m.!
Way #2 - Sign up after August 31st and pay $197.00.
WAY #3 - THE FIRST 50 STUDENTS
THE FIRST 50 PRE-PAID STUDENTS!

In Celebration of this new course launch, I want to gift you with a lifetime 25% off on all future courses!! HOW COOL IS THAT! Only 50 spots are open for the discounted course price of $97.00

AND

the additional

25% OFF FOR LIFE on all future courses! THIS OPPORTUNITY WILL NOT LAST! PRE-PAY TODAY! MONEY BACK GUARANTEE! (All cancelations before Sept. 1st, 2019, during the launch, will open a spot for someone else to receive the 25% off discount for life and that person/or persons will be notified by email.)

I'LL SEE YOU ON THE OTHER SIDE! :-)
DISCLAIMER
I am not, nor am I holding myself out to be a doctor/physician, nurse, physician's assistant, advance practice nurse, psychiatrist, psychologist, therapist, counselor, or social worker ("Mental Health Provider"), registered dietician or licensed nutritionist. I am not providing health care, medical or nutritional therapy services, or attempting to diagnose, treat, prevent or cure any physical, mental or emotional issue, disease or condition. The information provided in this course pertaining to your health or wellness, exercise, relationships, business/career choices, finances, or any other aspect of your life is not intended to be a substitute for the professional medical advice, diagnosis or treatment provided by your own Medical Provider or Mental Health Provider. You agree and acknowledge that I am not providing medical advice, mental health advice, or religious advice in any way. Always seek the advice of your own Medical Provider and/or Mental Health Provider regarding any questions or concerns you have about your specific health or any medications, herbs or supplements you are currently taking and before implementing any recommendations or suggestions from this course. Do not disregard medical advice or delay seeking medical advice because of information provided in this course. Do not start or stop taking any medications without speaking to your own Medical Provider or Mental Health Provider. If you have or suspect that you have a medical or mental health problem, contact your own Medical Provider or Mental Health Provider promptly. The information contained in this course has not been evaluated by the Food and Drug Administration.
Your Instructor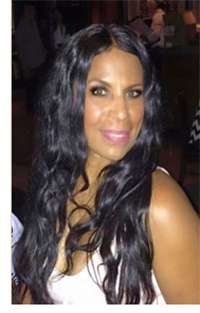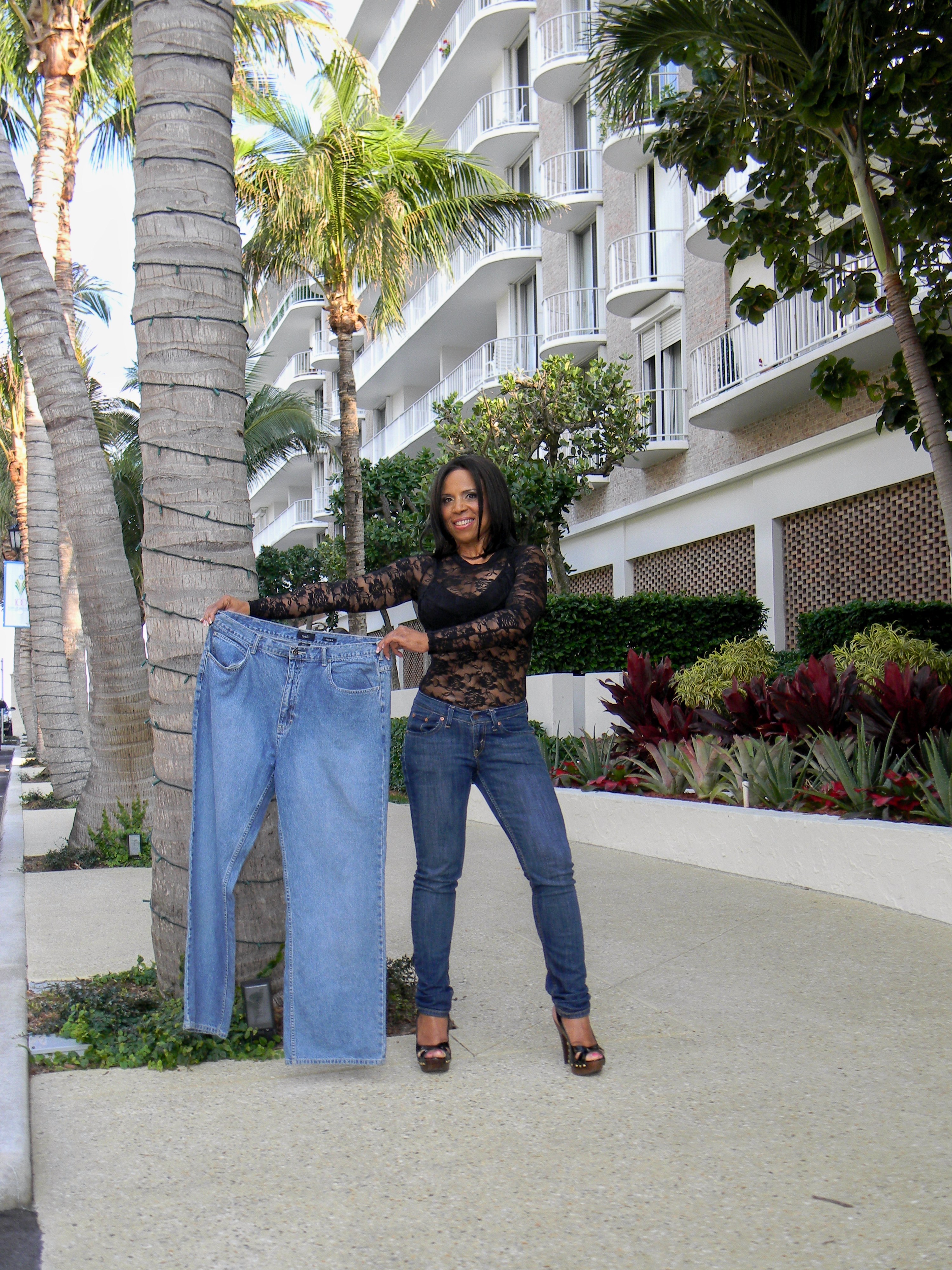 Kamille Dawn Tirzah, once toppling the scales at over 232 pounds, not only lost the weight, but was featured on the cover of People Magazine, interviewed by Robin Roberts on The Good Morning America Show, and highlighted on Entertainment Tonight in May of 2007. She has a BA, MS degree, and certified in personal training, weight loss coaching, and nutrition. She is the author of Fat Chick To Cover Model on Amazon and her first online digital coaching program on click-bank titled, Lean Body Principles: Lose Fat Weight Fast! Secrets Your Doctor Didn't Have Time To Learn.
Helping people reach their health, weight, and fitness goals is her passion and she demonstrates this through her work as a Weight Loss Coach and Nutrition Specialist for a team of doctors in South Florida and has coached over 10,000 people!
From kids to adults, doctors to celebrities, Kamille has helped thousands of people lose weight, get fit, and change their lives for the better.



Frequently Asked Questions
When does the course start and finish?
The course starts on SEPTEMBER 1ST, 2019. PRE-SALE SPECIAL GOING ON NOW - Pre-paid students will receive the course for 50% off, $97.00. THE FIRST 50 WILL GET AN ADDITIONAL 25% off all future courses when signing up for this course DURING THE PRESALE FROM AUGUST 11 - SEPT 1ST BEFORE 12:00 A.M. This course is on-going after September 1st, It is a 6-Week Course, however, you can complete it at your own pace.
How long do I have access to the course?
How does lifetime access sound? After enrolling, you have unlimited access to this course for as long as you like - across any and all devices you own.
What if I am unhappy with the course?
We would never want you to be unhappy! If you are unsatisfied with your purchase, contact us in the first 30 days and we will give you a full refund.
I'm so glad you have signed up for, The "Why Can't I Lose Weight?!" Block Buster System 6-WEEK Course. I truly care about you and your success. My goal is for you to have the FREEDOM you need so you can fully transform into the man or woman you are destined to be. I thank you will all of my heart. Enjoy the course!