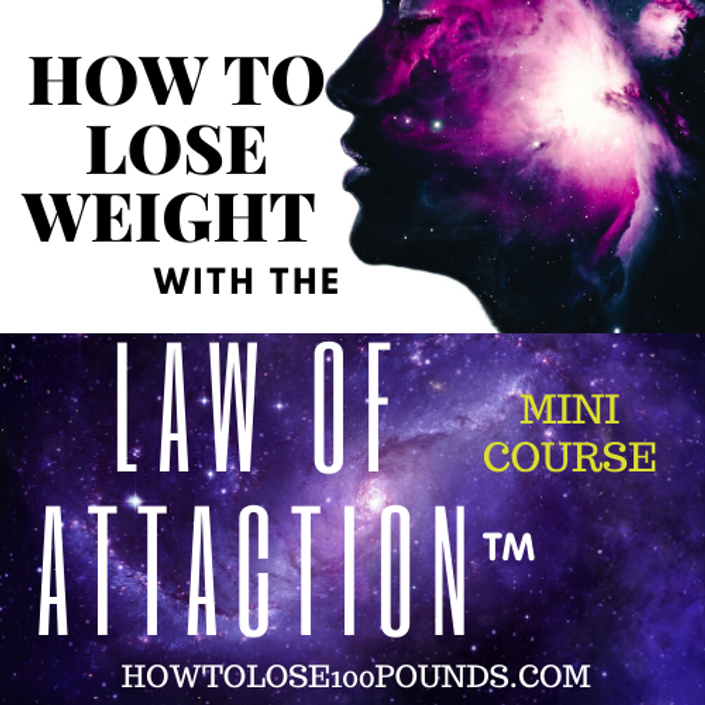 HOW TO LOSE WEIGHT WITH THE LAW OF ATTRACTION FREE MINI COURSE
A STEP BY STEP APPROACH TO LOSE WEIGHT FASTER, HAVE MORE FUN, AND LIVE THE LIFE OF YOUR DREAMS!
Watch Promo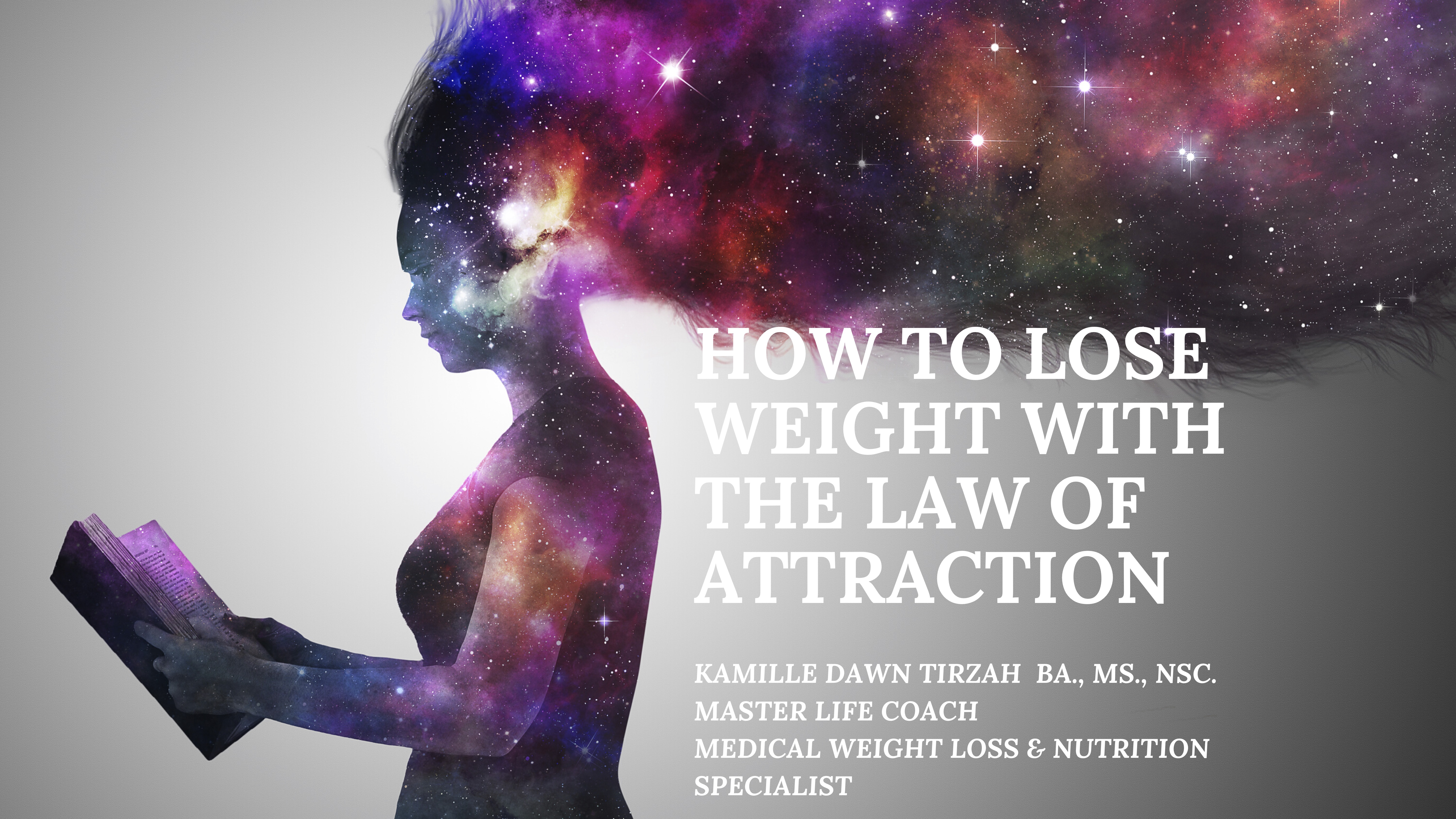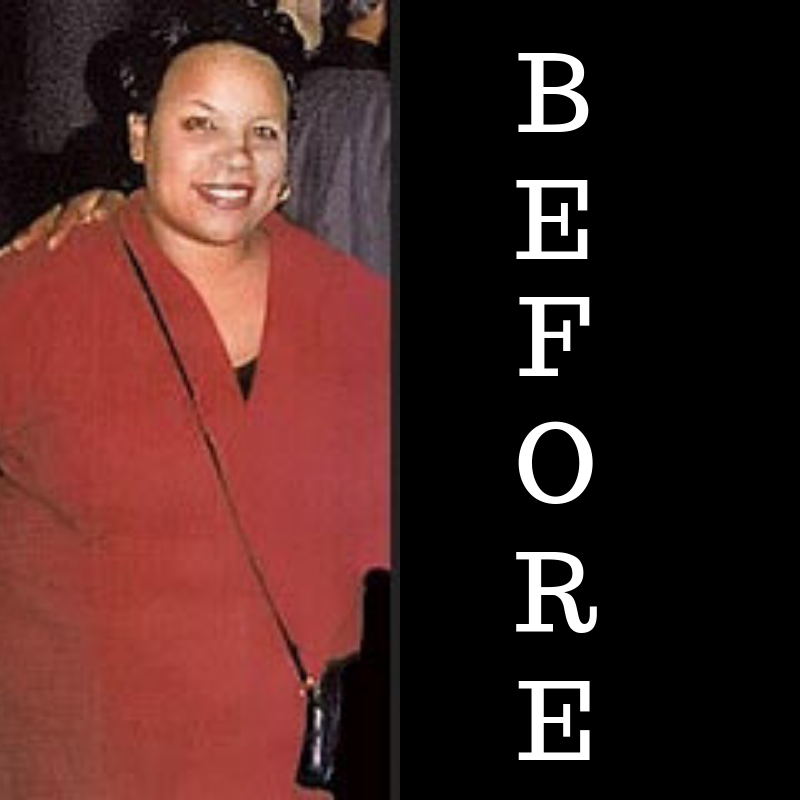 This was me several years ago.
I learned about the Law of Attraction by accident.
Shortly after praying for help to lose weight (a very CLEAR and detailed prayer asking for a personal trainer and coach with specific attributes), I was introduced to a celebrity professional trainer who had all the attributes I prayed for and more. Keep reading because it gets better!
One day she advised me that if I really wanted to get to my goal, I must do an activity she said would totally change my mental thinking about losing weight. I listened. Here's what I did:
I tore out an ad from one of my favorite women's magazines of a woman wearing a pair of Levis Boot-Cut Jeans, with a beautiful black blouse, long black hair, and a heart-shaped diamond necklace.
Cutting out my face from an picture taken of me several years prior, I glued it to the face of the woman in the magazine ad and put the picture inside a large glass frame. Instead of hanging the picture on the wall, I propped it against one of my wicker chairs in my large master bedroom because my house was new at the time and I didn't want to ruin the walls.
Many years prior to meeting my coach, I remember watching an Oprah show where she interviewed a guest who recommended using this picturing technique to help with weight loss success. They didn't call this technique at the time, the Law of Attraction because the term, "Law of Attraction" hadn't been popularized until the release of the movie, The Secret by Rhonda Byrne. It's not that I didn't believe this technique would work, I just didn't think it would work for ME, but I decided to give it a chance and put forth my best effort.
It seemed weird to be greeted by "the future me" picture every time I walked into my bedroom because It seemed too hard to believe that I could ever have a beautiful body like the picture because I was obese for so many years.
At first, whenever I would look at the picture, I thought things like, "Who do you think you are? You'll never reach your goal!" or "It's going to take too long and you've always given up before, so you'll give up again." But, I had to shut out the negative self-talk and replace it with positive thoughts like, "Everyday, I'm getting closer to my goal." As days turned into weeks, and weeks turned into months, I noticed losing weight was becoming easier, hardly any effort outside of the normal eating healthy and working out regime. It seemed I had the willpower of a saint; you could have asked anyone who knew me at the time and they would have agreed.
It didn't take long before my mind was convinced that the body in the picture would be mine!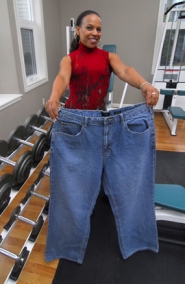 At the end of 2.5 years, and down over 100 pounds, I was able to wear a pair of zip-up (not the elastic band pants I wore previously) boot-cut Levis jeans, a beautiful top like the woman in the picture and my hair was long and dark. During my weight loss journey, I wanted to be independently wealthy, so I placed my face on a Forbes Magazine. Unfortunately, I never made it on the cover of Forbes, but I did make it on the cover of PEOPLE MAGAZINE, Interviewed by Robin Roberts of GOOD MORNING AMERICA and highlighted on ENTERTAINMENT TONIGHT for my 100 pound weight loss accomplishment!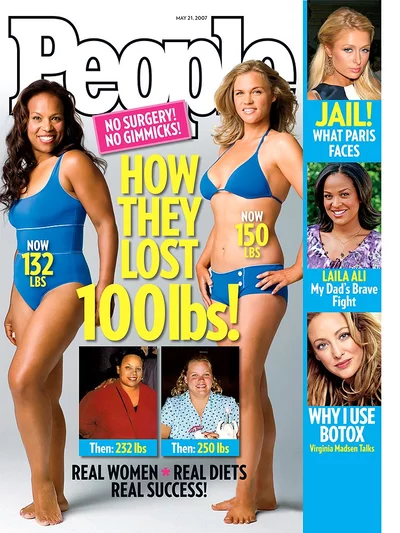 A few years after reaching my weight loss goal, I received a diamond heart necklace from my parents who never knew I used the law of attraction picture to help me reach my goal.
Here is the Law Of Attraction picture. It was definitely not a VISION BOARD, but it was the start of many more to come.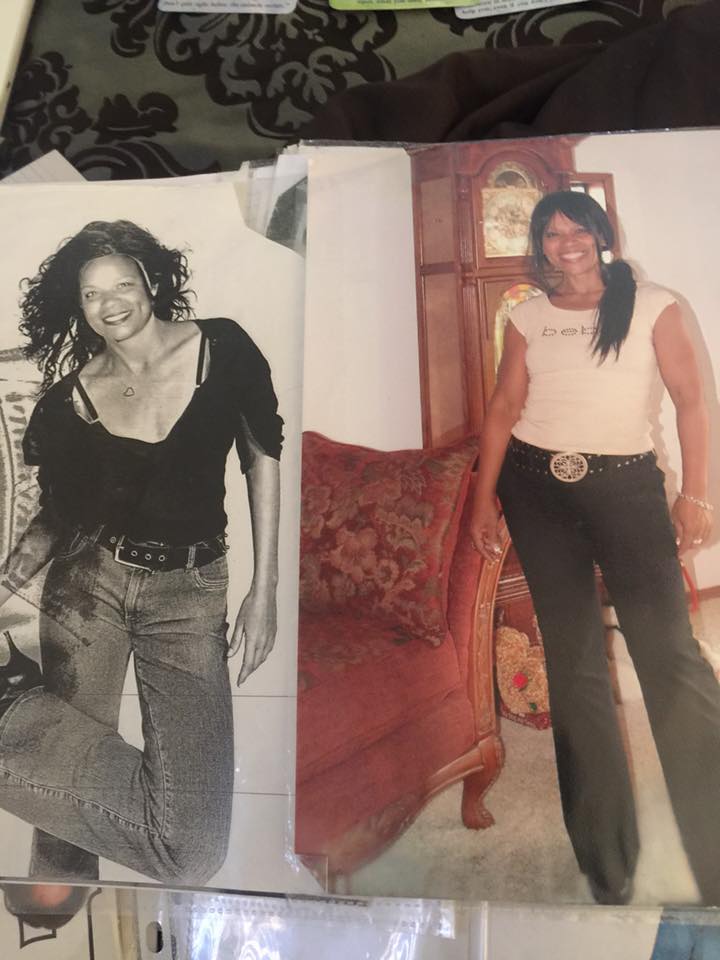 The picture on the left is the magazine ad and the picture on the right was taken after I reached my goal.
You may think the Law of Attraction, in my case, was not the law of attraction at all, but the result of working with my coach, dieting and healthy living and yes, these things played a huge role in my success.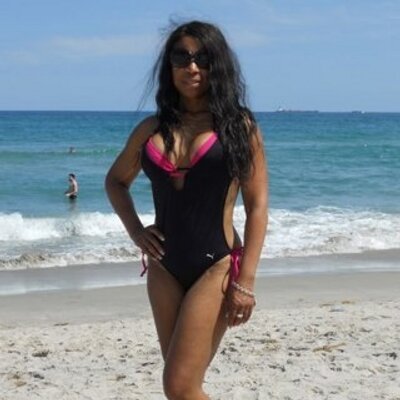 However, prior to using this, I failed at every diet I went on for 20 years! Working with a coach helped big time and If I hadn't worked with her, I'm sure I would have failed again. But, what using the picture did, was ATTRACT more positive THOUGHTS and more opportunities that helped me stay on course. And you can't explain away the gift of the diamond heart-shaped necklace.
The Law of Attraction works in many different ways. For example, you can be thinking of someone and later that day or the next, you receive a call from them or you run into them at the grocery store.
The Law of Attraction is most powerful when you create a Vision Board with your goals and desires.
In this FREE MINI course, I explain how to create a powerful VISION BOARD that WORKS so you can be on the road to weight loss success in a faster, more fun way!
HERE IS WHAT TO EXPECT: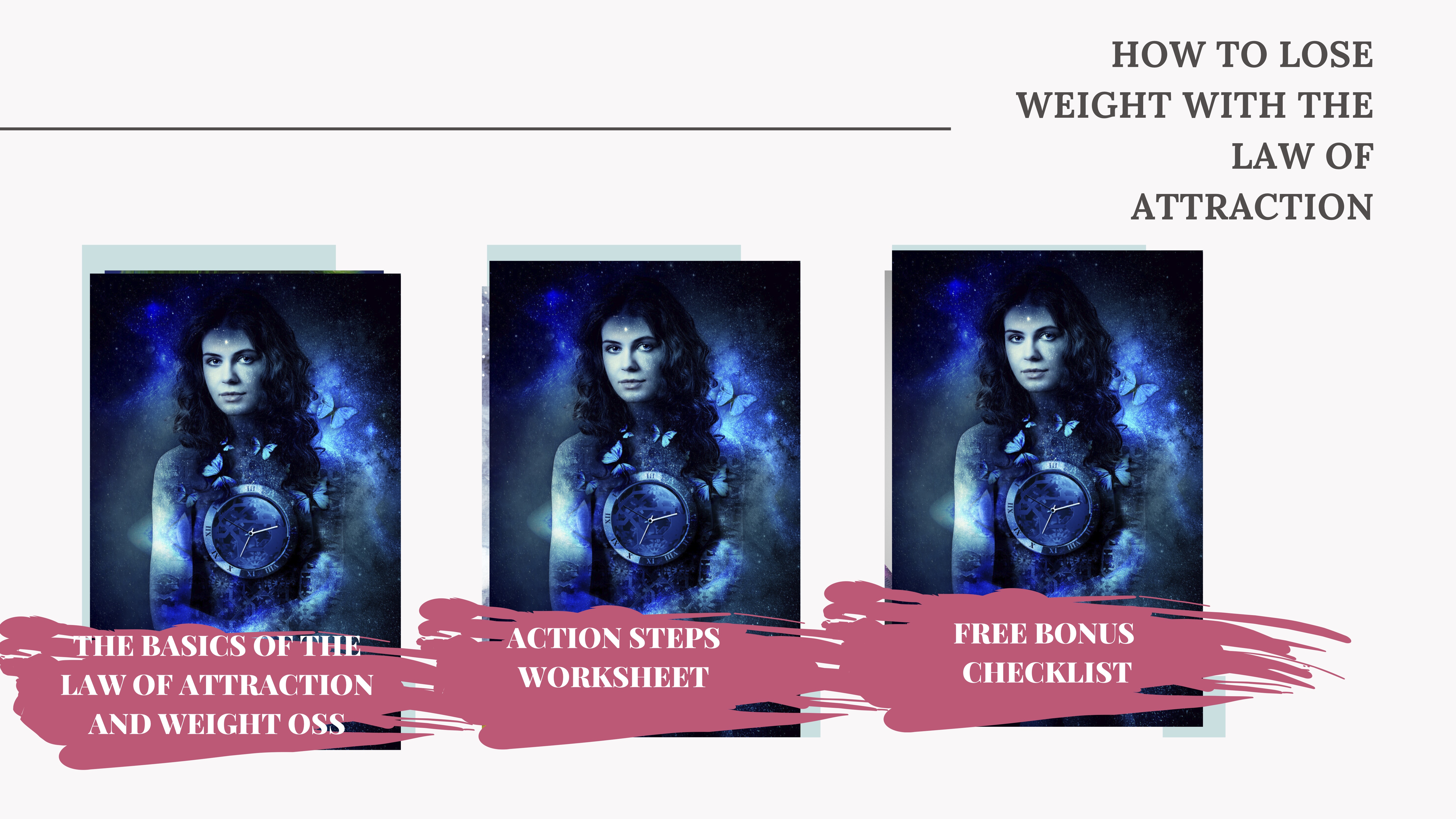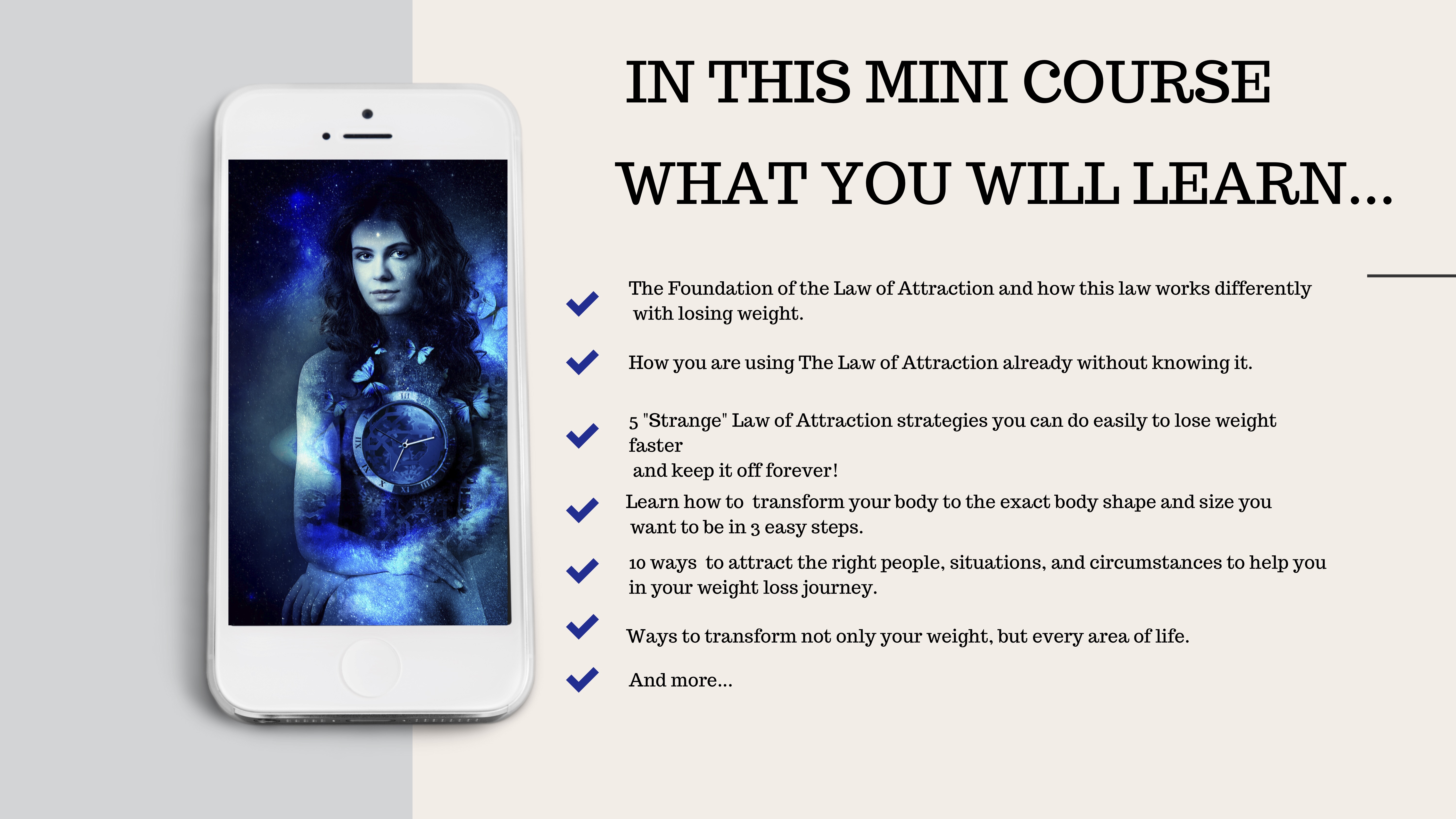 How is this course DIFFERENT from other Law Of Attraction for weight loss courses?
My course will show you a process that will SPEED up the results faster than when I did it because I didn't know the power of the mind at the time. Now, I know more about the science behind the Law of Attraction and additional techniques to help you radically change your body and life.
I HAVE TO WARN YOU...THIS IS THE MINI VERSION OF THE MASTER COURSE. but, this is a great course to get started with!
ARE YOU READY?
You are going to have a BLAST with this course!
This course is short (It may only take you a few hours to complete) but Juicy!
Come on! Give it a try! What do you have to lose, but some weight!
I'll see you on the other side.
XOXO
Kamille
Your Instructor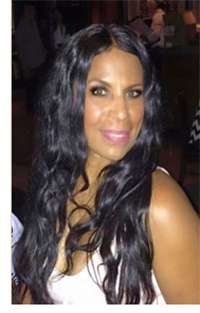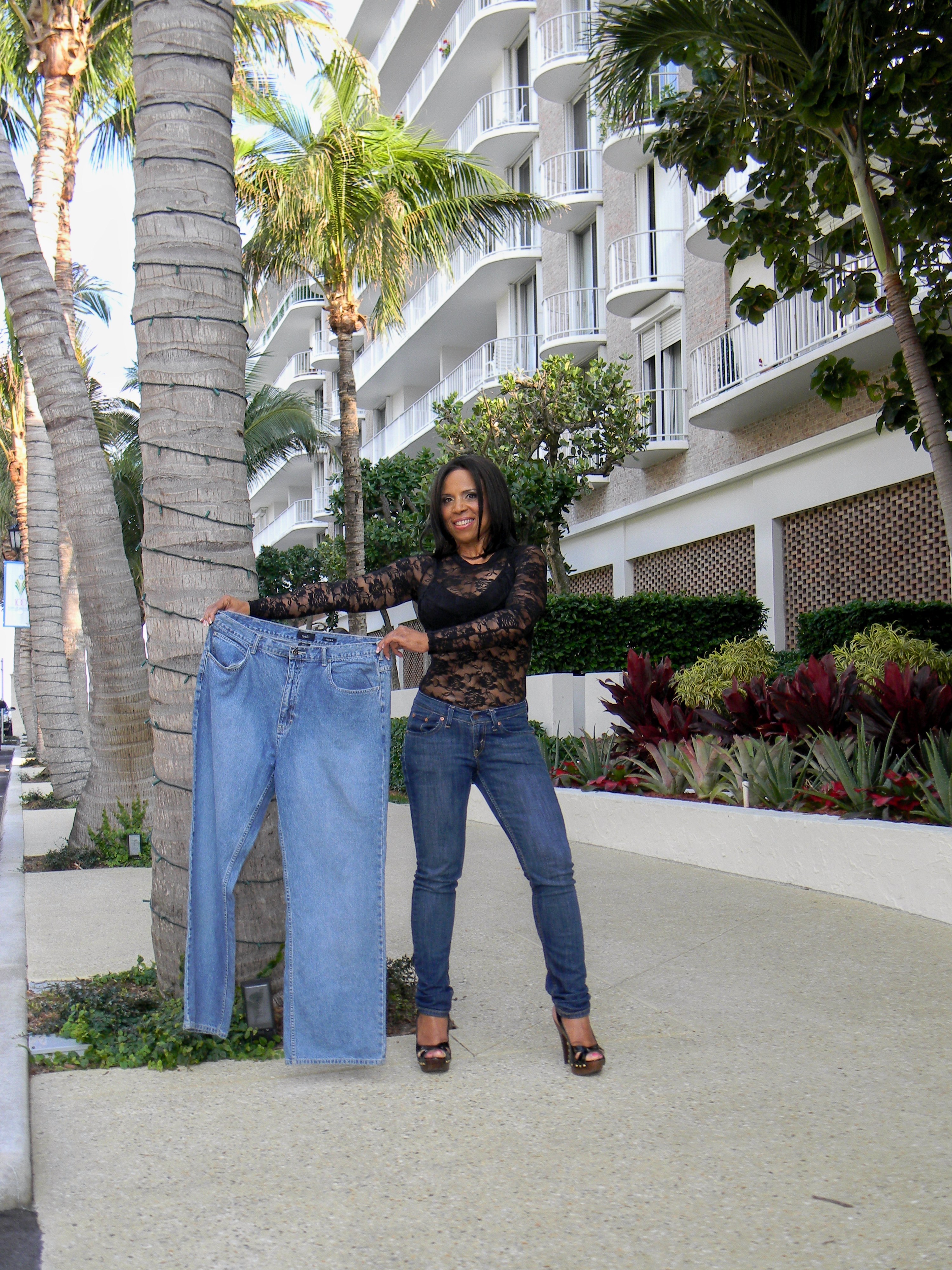 Kamille Dawn Tirzah, once toppling the scales at over 232 pounds, not only lost the weight, but was featured on the cover of People Magazine, interviewed by Robin Roberts on The Good Morning America Show, and highlighted on Entertainment Tonight in May of 2007. She has a BA, MS degree, and certified in personal training, weight loss coaching, and nutrition. She is the author of Fat Chick To Cover Model on Amazon and her first online digital coaching program on click-bank titled, Lean Body Principles: Lose Fat Weight Fast! Secrets Your Doctor Didn't Have Time To Learn.
Helping people reach their health, weight, and fitness goals is her passion and she demonstrates this through her work as a Weight Loss Coach and Nutrition Specialist for a team of doctors in South Florida and has coached over 10,000 people!
From kids to adults, doctors to celebrities, Kamille has helped thousands of people lose weight, get fit, and change their lives for the better.



Course Curriculum
INTRODUCTION
Available in days
days after you enroll
LAW OF ATTRACTION FUNDAMENTALS AND HOW YOU CAN USE THE LAW FOR WEIGHT LOSS
Available in days
days after you enroll
CONCLUSION
Available in days
days after you enroll
Frequently Asked Questions
When does the course start and finish?
The course starts as soon as you download the materials.
How long do I have access to the course?
You will always have access to the course.
What if I am unhappy with the course?
This is a free mini-course, however, there is a lot of VALUE in this course and if for any reason you are not satisfied, please let us know with recommendations on how to improve the course which will be graciously accepted.